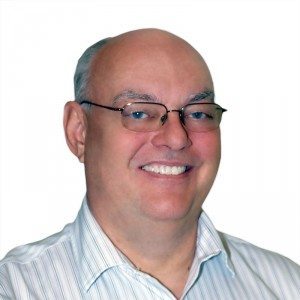 Our urologist is James Durward Black, Jr. MD, FACS. Dr. Black has been treating men and women for their urologic health issues for over 26 years. If you come in to see us you will always see Dr. Black, a board certified urologist, not a nurse and not a general practitioner.
If you have questions, feel free to come in and discuss them. It doesn't matter if it's for an initial consultation or for a second opinion, Dr. Black will be happy to see you. We are a family-oriented urology practice and most of our staff have been with us for decades.
Most insurances are accepted and we can check to see if you need a referral or pre-certification.
To make an appointment, call 770-386-1076 during office hours or click here 24/7 to make an appointment request online.
Office Hours
| | |
| --- | --- |
| Monday | 9:00 am – 12:00 pm & 1:00 – 5:00 pm |
| Tuesday | 9:00 am – 12:00 pm & 1:00 – 5:00 pm |
| Wednesday | 9:00 am – 12:00 pm |
| Thursday | 9:00 am – 12:00 pm & 1:00 – 5:00 pm |
| Friday | 9:00 am – 12:00 pm & 1:00 – 4:00 pm |
| Saturday | Closed |
| Sunday | Closed |
As a urologist, Dr. Black specializes in kidney stone disease, prostate health (Benign Prostatic Hyperplasia or BPH, prostatitis & prostate cancer), vasectomies, erectile dysfunction (ED) and low testosterone (low T). Dr. Black also sees patients with other urologic issues such as hematuria (blood in urine), male fertility issues, urinary tract infections, interstitial cystitis (painful bladder syndrome) and urinary incontinence.
Dr. Black's private practice in general urology has been in Cartersville, Georgia for over 26 years. In addition to Cartersville residents, Dr. Black regularly sees patients that live north of Atlanta (Smyrna, Marietta, Kennesaw, Acworth, Woodstock, Dallas & Hiram) and patients that live in north Georgia (Rome, Dalton & Canton). He graduated from Valdosta State College with a BS in Biology. His Doctor of Medicine (M.D.) is from the Medical College of Georgia. After receiving his M.D., he completed two years of surgical training, then an additional three years of urologic residency at the University of Mississippi Medical Center. He is board certified by the American Board of Urology, a Fellow of the American College of Surgeons and a member of the American Urologic Association. He is married and has two children and one grandchild.
What is Urology
Urology is a surgical subspecialty dealing with the urinary tract. The urologist deals with surgery of the urinary tract in men and women and the genital tract in men. Urologic conditions include cancers, birth defects, stones, and infections of the urinary tract. The medical counterpart of the urologist is the nephrologist. The nephrologist takes care of medical conditions in the prevention of kidney failure such as high blood pressure, diabetes, and medications that might lead to kidney damage. They also monitor patients on dialysis.
The urinary tract is composed of the kidneys, ureters, bladder, prostate, penis, and testes.
The primary focus of the urologist in dealing with the ureters is the treatment of stone disease. Urologists also treat obstruction of the ureters. This obstruction may be by primarily urologic disease other intra-abdominal or pelvic diseases. Primary obstruction is caused by kidney stones but also includes obstruction caused by ureteral strictures, a kind of scarring. Colonic disease causing obstruction of the ureters includes colon cancer and diverticulitis of the colon. Obstruction caused by GYN or gynecologic cancers or radiation induced blockage are also treated.
The conditions of the bladder treated by the urologist include bladder cancer, bladder stones, blood in the urine, and recurrent urinary infections in both men and women.
Prostatic conditions treated are benign enlargement, urinary infections or prostatitis, blood in the semen, and prostate cancer.
Penile conditions include erectile dysfunction, urethritis, urethral strictures, problems of the foreskin, venereal warts on the penis, and occasionally the rarer penile cancer.
The testes can become infected as can the epididymis, a gland on the back of the testicle. Epididymal cysts can become painful and need to be removed. Fluid collections called hydroceles that become enlarged and painful can be drained. Testis cancer occurs in about 1/100,000 males and is treated initially by the urologist. Varicose veins of the spermatic cord, a varicocele, can cause pain or infertility and are evaluated and treated by a urologist.
The urologist evaluates and treats erectile dysfunction as well as premature and retrograde ejaculation.
Low testosterone is initially treated by most urologists as well.